M O N O L O G U E
a game with words and stuff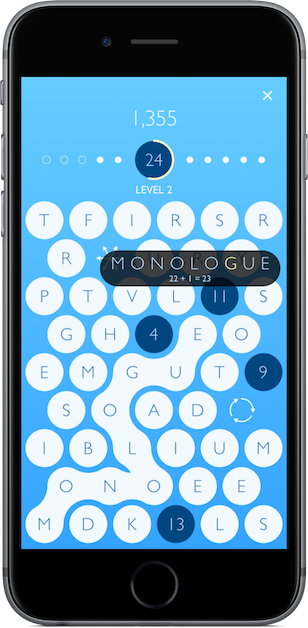 Monologue is a word game. How do I know? Just look at it! It's crawling with letters. Just from the general layout of the screen you can tell that it's some kind of puzzle game. And then there's a hexagonal array of tiles! Yes, I'm pretty sure that this is a word game.
But is it a good word game? Yes. Yes it is. But because it just came out, I can't prove it with links to reviews and stars and stuff. I would have to make up fake awards, and that would be dishonest.
Monologue: the most honest word game there is.